3 minutes reading time
(572 words)
Making Friends With Your Hunger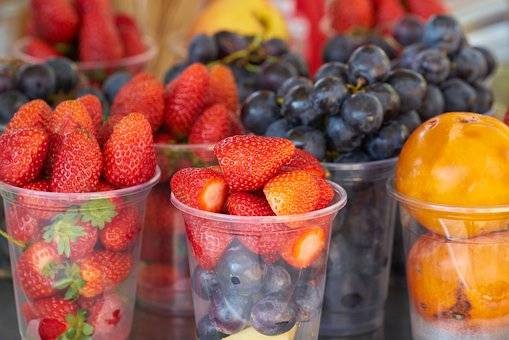 I often hear people wishing that they never felt hunger, or saying that they have an intense fear of their hunger because they equate eating with weight gain.
As a consequence they detach from hunger sensations. While this gives them a temporary feeling of control, what often happens is that eventually their body and brain does what it needs to do and demands food but in a much more intense way, with a gnawing hunger that is hard to satisfy.
Learning to understand and honour ones hunger by eating can actually be part of a successful weight management strategy.
Also recognising that the occasional chocolate or ice cream will not be what causes weight gain. In fact having some of these foods occasionally may help with not over eating these foods when you finally decide to have them. Deprivation and "all or nothing" thinking about certain foods can cause people to become a bit obsessive and compulsive about those particular foods.
The causes of excess weight are varied and complex and a multidisciplinary approach can help people work through their unique struggles and challenges. Some people have medical problems that contribute to excess weight. There are genetic factors, and there are complex emotional and behavioural contributors to excess weight.There are medications that cause weight gain. Some people have very complex relationships with food for many reasons such as trauma, fragile mental health, grief, life stage circumstances and existential reasons.
What ever the reason, whatever the cause, people deserve compassion, respect and support in a judgment free space.
I am really enjoying being part of a group of healthcare professionals who understand that the care and support people need is varied and individual.
We are holding regular educational talks, at St Vincent's Clinic in Sydney which are open to the general public for $30. I am facilitating group programs that run weekly for 6 months. These are held in a safe and supportive environment for people to be able to work through their obstacles, challenges and ups and downs of long term weight management. There is medical support, dietetic support, exercise physiologist support, and psychological and emotional support.
I will be giving a talk a few talks in the next few months. The topics and dates are below:
Dealing with obesity stigma on Nov 6th.
Mindful eating on Nov 20th and how to stay motivated to achieve sustainable weight loss on December 18th.
There are lots of other really interesting talks by many other health professionals looking at all the most recent research, science and knowledge around weight management.
For more Information please see the links below with a schedule of talks and information about the program we are running at St Vincent's Private hospital.
http://www.sydneyendocrineassociates.com.au/lifehealthiq/public-talks/
http://www.sydneyendocrineassociates.com.au/lifehealthiq/
Of all the multitude of factors implicated in the obesity debate, the one I am most passionate about is removing the narrative around personal blame and shame. From my perspective it does not belong in the area of weight management.Blaming the individual serves no purpose other than to humiliate and bully people who are already vulnerable and it needs to be called out as just that. "Bullying". Slowly but surely this is being understood and I am hopeful the tide will turn on how we view obesity and manage it in the future.

I am also available for sessions on Saturdays at Health Space in Potts Point, by appointment in the CBD as well as Skype sessions for people who live in regional Australia or overseas.
By accepting you will be accessing a service provided by a third-party external to https://www.whenweightmatters.com.au/